2021 Butterfly Release and Memorial Service
Sunday, June 13, 2021 | 2 p.m. - 4 p.m.
Mount Pisgah State Park – Lakeside Pavilion
28 Entrance Rd
Troy, PA 16947
Get Directions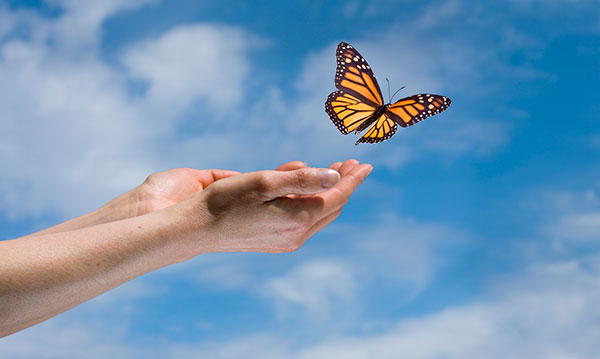 Join Guthrie Hospice to remember and celebrate loved ones who have passed at the 2021 Butterfly Release and Memorial Service.
Event Participation and RSVP:
As part of the memorial service, we will be releasing butterflies in the memory of each loved one. If you would like to participate in the service, please RSVP by calling 800-598-6155.
Event RSVP Deadline:
Monday, May 31
Memorial Butterfly Donations:
For a memorial donation of $10, we will release a live butterfly in your loved one's memory.
Checks can also be made out to Guthrie Hospice and mailed to Guthrie Resource Development, listing each loved one's name to remember in the memo:
Guthrie Resource Development
One Guthrie Square
Sayre, PA 18840
A major portion of those proceeds support the mission of Guthrie Hospice, to provide physical, emotional, spiritual, and social support to those with a terminal diagnosis to help them maintain independence and quality of life. 
Additional Event Information:
Through careful consideration, the service is planned as an in-person memorial service in 2021, with the help of CDC masking, social distancing, and maximum attendee guidance. Please know that the Butterfly Release Memorial Service is subject to change, based on COVID-19. If for any the event cannot take place in-person, a virtual event will be held instead on June 13, 2021.
Please note: in the event that the Butterfly Release is postponed, rescheduled, or canceled, Guthrie Hospice is unable to offer a refund.